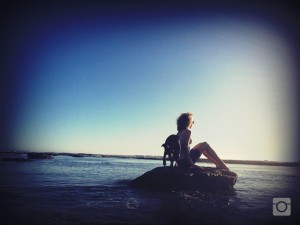 Okay, I have avoided doing an "all about me" page for long enough, so here goes nothing!
My name is Grace, I am a high school student in Western Australia. I have many nicknames including Afro, Frenchie and even…wait for it…Queen Elizabeth! Anyone who has ever known me will tell you that I am an overachiever (well, I try), I have a strong personality, I am very artistic, and I have a crazy curly mop that sits on top of my head. Some would even call it hair!!
Ever since I was young I have had a passion for The Arts. I love drawing, performing, sculpting, painting, puppeteering, design, photography, creating, dancing and acting, almost anything that has to do with visual or performing arts. So, you are most likely to find a few things here and there about any of my current projects.
I love a lot of things, and I have had many experiences. I'm not going to list them all otherwise we will be here for hours. However, I think, overall, my blog is simply going to be about Life, and the experiences that we are presented with along the way, for better or for worse. I hope you enjoy reading! I am looking forward to hearing what you think! Let me know in the comments.
Yours faithfully,
Grace